Whether it is an Articulated, Telescopic, Extended or Mini extraction arm we have a hood or bracket that will suit your specific requirements. When we do not have an off the shelf version we are able to design a hood to ensure your extraction arm functions as required.
Select from the products below, or for more advice on these or other products within our range please contact our team on 01664 410 641 and they will be happy to assist you.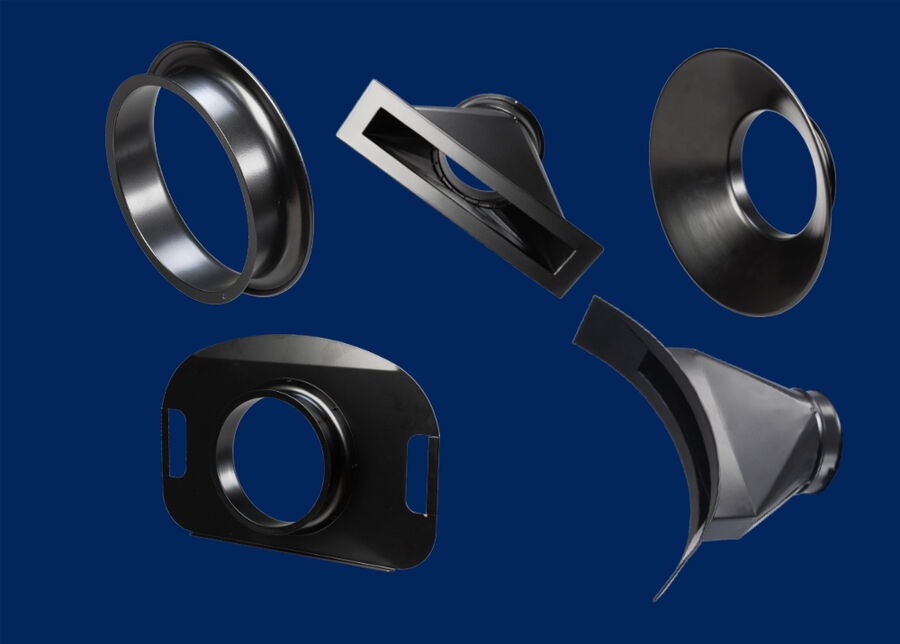 Flat hood, flared hood or a unique hood
The important thing is getting the right kind of hood
Choosing the correct hood to suit your the extraction requirements of your application is essential. We offer a range of hoods as standard products and in the event that we do not have one off the shelf, we will design a hood to ensure the capture of contaminants during your production process.
Spun bell mouth
Flared
Flat
Fish tail
Ring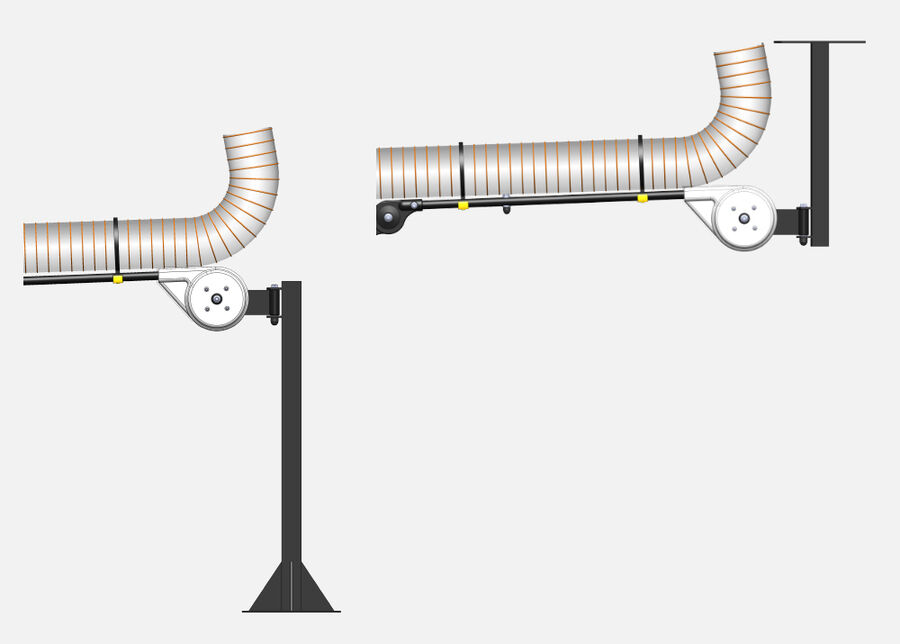 Floor, Ceiling or Swivel Mounting Brackets
A range of products for mounting extraction arms
We also have a selection of mounting brackets:
Floor stanchion
Standard wall mounting
Ceiling mounting
Upward and downward swivel
Table mounting - mini extraction arm only