Flextraction offers a wide and growing range of axial fans for commercial and industrial application. Each featuring premium build quality, our axial fans are available wall-mounted, square or round aperture, mobile, long or small-cased, and with various motor speeds. We only supply fans from leading brands, some models from which meet ATEX requirements, some of which are heat resistant. As your UK independent expert, Flextraction will help you find the right fan for your working environment.
Select from the products below, or for more advice on these or other products within our range please contact our team on 01664 410 641 and they will be happy to assist you.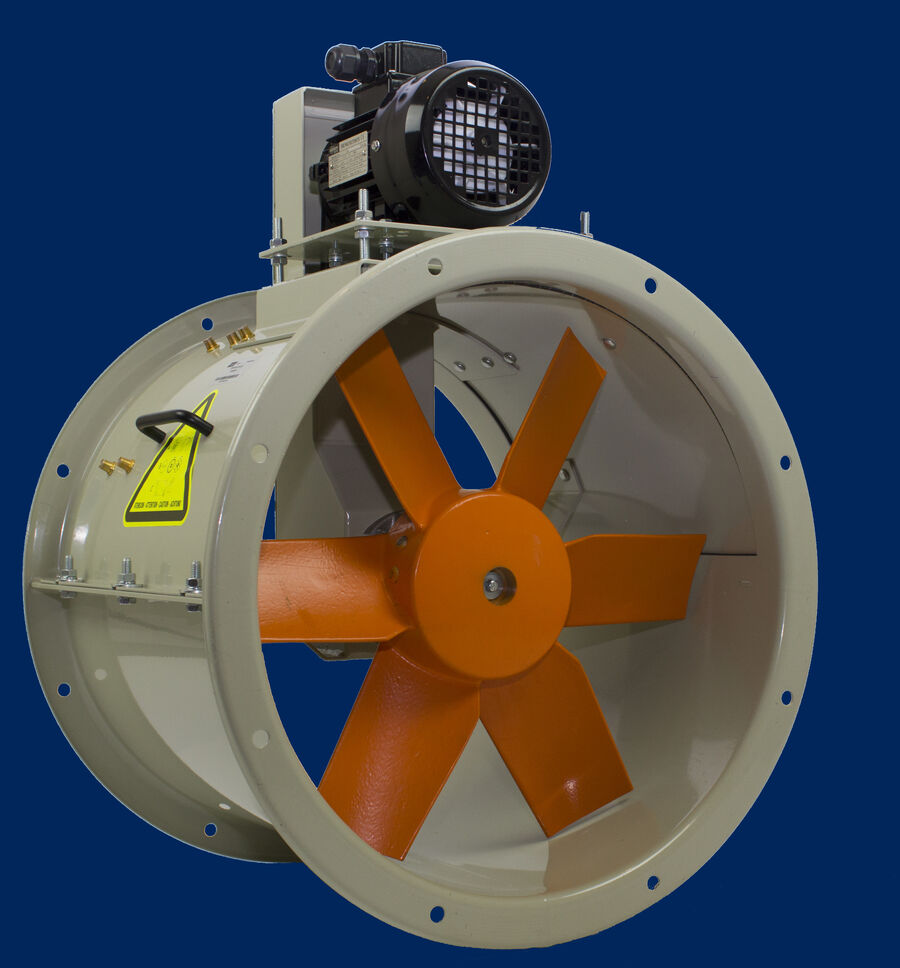 Axial Fans from Flextraction
A comprehensive selection of Axial Fans suitable for use across multiple industries and applications
Flextraction offer a wide range of Axial fans in a variety of formats, including robust cased axial and long cased axial fans with high protection and specially primed for corrosive environments.  Available as inline axial fans and bifurcated fans.
The range also includes mobile long cased axial fans enabling the possibility of directing air flow, ATEX Axial fans (Category 2) and axial fans with IE2 and IE3 efficiency motors. 
Wall Mounted Axial Fans
Wall Fan
Our range also includes wall mounted axial fans with a varied list of specifications including fans with the motor located external to the air stream.