High-Temperature Vehicle Exhaust Extraction
29th July 2021
Flextraction Team
We are very pleased to see our high-temperature vehicle exhaust extraction system being used within a CISPR semi-anechoic chamber built by Global EMC UK over in Abu Dhabi. We have worked with Global on many projects; national and international, supplying various types of extraction systems, as well as being their preferred manufacture of dust and fume extraction units for welding within their factory.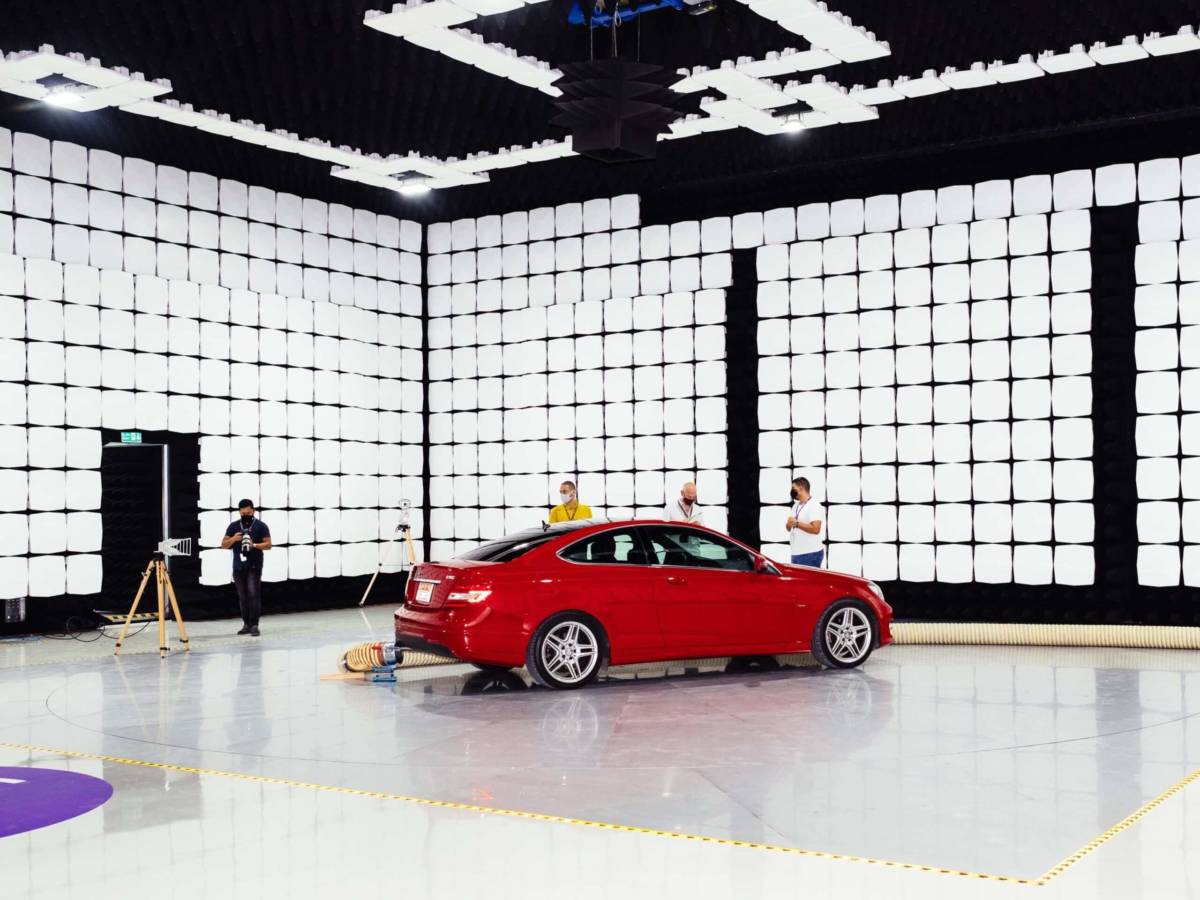 Our vehicle exhaust extraction systems are essential in keeping your working environment clean and free from smoke and fumes.

At Flextraction, we can design, supply and install vehicle exhaust extraction systemsfrom a wide range of manufactures to meet the specific needs of your business. From MOT testing and vehicle repair workshops to large scale industrial factories, our team of dust and fume extraction specialists are on hand to provide you with any information you require.

Our range of portable vehicle exhaust extraction trollies are specifically designed for smaller areas where a fixed installation is not practical. Available with a range of nozzles and hoses, portable exhaust units provide flexibility for the exhaust hose to be placed outside the working environment or to be connected to a designated exhaust extraction point.
Call today on 01664 410 641 or Email sales@flextraction.co.uk if your business requires consultation on vehicle exhaust extraction. Additionally, you can read the full article where our exhaust extraction system was used at The Directed Energy Research Centre here: https://bit.ly/3pYxSyU